HMP NOT-4-ME understand that SMSC and fundamental British values need to be part of Schools DNA. It is important that your school prepares pupils positively for life in modern Britain and promotes the fundamental British values of democracy, the rule of law, individual liberty and mutual respect for and tolerance of those with different faiths and beliefs; and for those without faith.This is particularly important to Ofsted. 
Ofsted wants to see a school ethos and climate that promotes 'British values' at every level and pays a lot of attention to SMSC when deciding whether your school is outstanding, inadequate or somewhere in between. Its also a requirement Under section 78 of the Education Act (2002).
All schools are also under a legal duty to "have due regard to the need to prevent people from being drawn into terrorism" when exercising their functions. This is known as the Prevent Duty and it comes under section 26 from the Counter-Terrorism and Security Act 2015.
"Building resilience in young people & the promotion of 
'Fundamental British Values'

 
is at the heart of preventing radicalisation"
HMP NOT-4-ME

covers these important values utilising over ten years of Policing and educational based experience. We aim to enhance young lives by making better citizens; thus preparing children for life in modern Britain. 

Throughout the day children work from our exceptional 

HMP NOT-4-ME Booklet

 (Click to open in PDF)
.

Keeping children safe in education
Supporting schools now and having supported schools previously as a Police School's liaison officer we understand that teachers are concerned with not only academic attainment of their pupils but also safeguarding and protecting them from abuse, harm or neglect. In addition education which involves life lessons, making good choices and conforming to moral and social responsibilities, critical for children to achieve their best life chances. 
"Thanks to Mick and Martin for really opening up the very real consequences of crime & punishment.  Rather than just teaching the children an abstract notion of the implications of committing crime, the interactive games and portable prison cell, brought the whole subject to life and taught the children some very important and sobering lessons about how crime affects not just the victim and offender, but also each's wider family and society as a whole.  It also taught the children how bad choices can affect the rest of their lives. 

The passion the guys have for their subject is truly evident and the children were totally engaged throughout the whole day. Would wholeheartedly recommend". 
Mr Embleton – Teacher

 

St Bartholomew's C of E Primary School
HMP NOT-4-ME cover safeguarding topics in an age sensitive manner which equips children with the knowledge to stay safe in the real world and cyber world. Simple tips like asking children to like CEOP and other internet safety sites on social media is a prevention against online predators.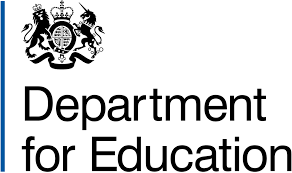 SMSC, FBV, PREVENT – Getting it right
HMP NOT-4-ME understand the world around us is changing at such a pace and the outside influences affecting children are hard to keep up with not only for teachers but parents as well. They seem to know so many more things and at a much younger age than ever before. This influences their attitude and behaviour inside and outside of school. To help guide and steer children to make the right choices it is important that they understand the consequences of their actions and what harm this can bring to themselves and others. True understanding comes not only from being told what to do or not to do, but also the reasons why it is important.
"Personally, I thought that the day was amazingly exciting and educational at the same time. I loved all the activities that we got to do. My best part of the day was when we got to go in the van and see what the prison cell looked like in real life but I hated the smell that it give off. Apart from smell everything else was absolutely great and would love to do something like that again!!! :)"
Merem – Pupil Lower Wortley
HMP NOT-4-ME have a wealth of knowledge and experience of the criminal justice system, DBS filtering, Prevent Duty, SMSC and FBV. We work closely with schools, Police service, Prison service and ex offenders to gain the latest insight into new trends and patterns of behaviour. Did you know online radicalisation threat is particularly acute? In 2015 17,000 extremist material wers taken down, 360,000 twitter accounts suspended and 15% of those convicted were under 21 years old. Radicalisation is another form of abuse.
.

Prison Cell – Kinaesthetic learning
HMP NOT-4-ME brings a real life replica Prison Cell to your School along with a day of education and understanding of the consequences of choices and behaviour. Children look, smell, touch and actively get an understanding of Her Majesty's Prison. 
'At 10 a child can be arrested, therefore at 10 a child deserves to know about their criminal and social responsibilities to allow them a chance to conform'.
'Who you are

tomorrow
                are the choices you make

today'
.
The CSI Homework Page for pupils who have taken part in the experience can be located at the bottom of the feedback page. Can you work it out? Good Luck…
Funding donations and grants are appreciated to utilise this and other early intervention strategies we employ. They can be be submitted through our partner iAspire2 Community Interest Company. Please email for information.