HMP NOT-4-ME enriches a pupils learning journey and promotes British Values through SMSC. We raise awareness and understanding to young people of crime and its consequences by delivering a unique, professional and innovative educational experience. We employ experiential learning techniques which looks at the students senses, emotions and reflective observation.
SPIRITUALLY we explore viewpoints, feelings and values. We understand and respect faiths and talk about how Hate Crimes affect people and communities. This links into the Prevent Duty as we talk about isolation, fear and how people manipulate other people online. Pupils use imagination and creativity in many tasks and then reflect and write down their thoughts about their experience in their booklet.
MORALLY students will encounter rules and laws throughout their entire lives. We want students to understand that whether these laws govern the class, the school, the neighbourhood or the country, they are set for good reason and must be adhered to. We help pupils recognise right and wrong, respect the law and understand consequences. Crime affects themselves, families, Schools, communities and victims of crime. Our education programme aims to help reduce crime and anti-social behaviour both in  and out of school.
SOCIALLY we create a safe space for debate and empower children to critically think for themselves. We emphasise a range of social skills including respect, responsibility, patience and assertion (Not bowing to peer pressure). We talk about resolving conflict by themselves as a first option before teacher involvement. Saying sorry and recognising a mistake can resolve many poor choices. Children who engage with the British values of democracy, the rule of law and respect and tolerance will protect their precious liberty. We talk about the process of taking their liberty away when going to HMP.
CULTURALLY we appreciate the role of Britain's parliamentary system that plays a part in our democracy. We celebrate diversity and talk about tolerance, understanding and acceptance.  Pupils are encouraged to regard people of all faiths, races and cultures with respect and tolerance. 
HMP NOT-4-ME believes our pertinent education regarding responsibilities and tolerance gives children a CHANCE to CONFORM, make respectful choices that does not break the law and protect their liberty. 
~~~~~~~~~~~~~~~~~~~~~~~~~~~~~~~~~~~~~~~~~~~~~
Help Schools – Six strands of OFSTED Inspection
Our experience provides a pioneering lifelong learning experience for pupils. However we understand the increasing demands that are placed on Schools and how demanding inspections can be. At a recent safeguarding course, Joan Hewitt, (Senior Her Majesty's Inspector, OFSTED, 'Inspecting fundamental British Values in schools'). stated 'OFSTED are placing greater emphasis on safeguarding, SMSC, Prevent Duty and curriculum. When assessing how schools work in preparing pupils for life in modern Britain, inspectors assess six strands';
Leadership and governance
Training and risk assessment
Engagement with external partners
Policies and practises
Curriculum – Formal and Informal
Referral pathways
We have knowledge of policies and procedures and how best to implement the PREVENT Duty. We welcome the opportunity to become a trusted external partner of the School delivering high quality education to prepare children for life in modern Britain. You will be judged not just on your curriculum or books in a classroom; But  also if children are adhering to FBV in corridors or around School.
Do your staff know how to answer a question by an Inspector that is "What would you do if you was worried someone was being radicalised?" More importantly do your staff know what to do if this happens?
~~~~~~~~~~~~~~~~~~~~~~~~~~~~~~~~~~~~~~~~~~~~~~
.
(1) FULL DAY CONTENT PRIMARY SCHOOL
HMP NOT-4-ME Crime and Consequences Awareness Days take the Year 5/6 pupils out of their daily routine and give them a unique opportunity to learn about social responsibilities in an innovative and fun packed manner. The pupils become prisoners for the day, wearing prisoners uniforms and conform to prison rules. Each pupil works from their HMP Not-4-Me Booklets, (Click to view) which has a range of activities to be undertaken and valuable information to take away. This exciting day compromises of;
(1) PRISON UNIFORM HANDED OUT
School jumpers are swapped for Prison jumpers.
.(Click on any photograph to enlarge & then back arrow to return to page)
..
(2) CUSTODY PROCEDURE
Pupils are scanned, photographed and fingerprinted.
.
(3) DETENTION TO DETENTION
Pupils critically discuss the behaviour link from School Detention to Prison Detention. 
.
(4) PRISON LIFE DVD AND CONTEMPLATION TIME
The DVD shows visual & auditory affects of HMP. Pupils write their thoughts in their booklet.
…………………….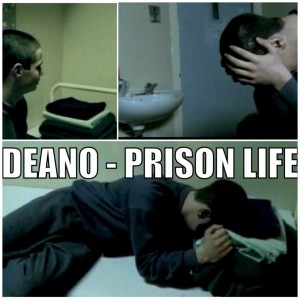 .
(5) PRISON CELL TOUR
Pupils experience an authentic Prison Cell.  HMP NOT-4-ME. IS-IT-4-YOU?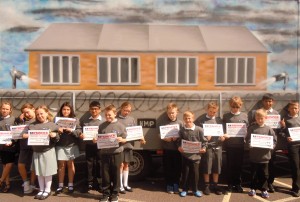 Outside HMP NOT-4-ME Prison Van
…
(6) Alcohol and Drugs.
Pupils undertake alcohol tests using the Drunk Buster goggles. Pupils love this!
………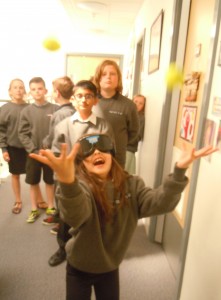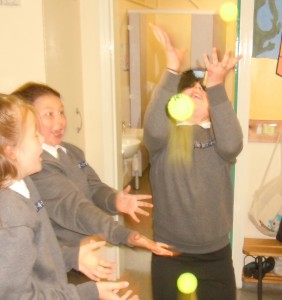 ………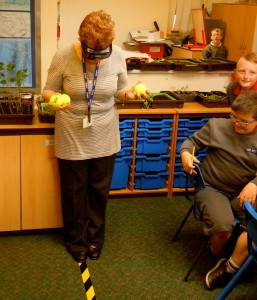 …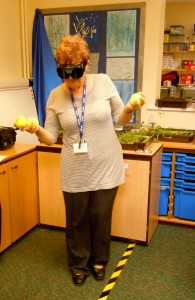 ……….. ….. . . Pupils look and analyse the educational Drugs Box. A fantastic resource.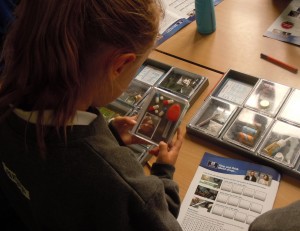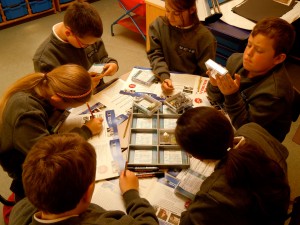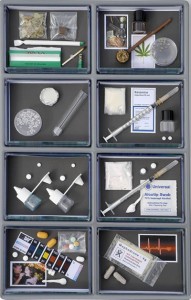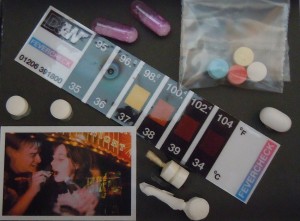 ….. …… . …….           ……. 
(7) CHOICES AND CONSEQUENCES
Pupils critically think and make 6 choices. We then discuss consequences. 
.
(8) CRIME SCENE INVESTIGATION (CSI)
A crime scene is discovered in your classroom after lunch! 
…………….. ………….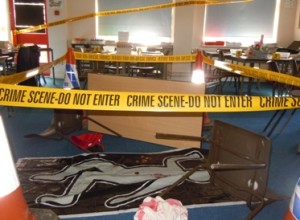 .……………………….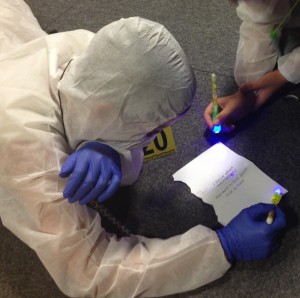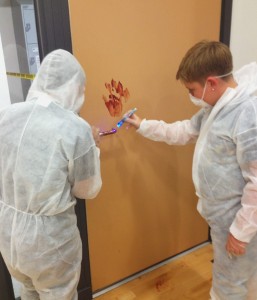 …… …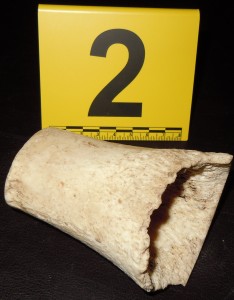 Evidence or Not?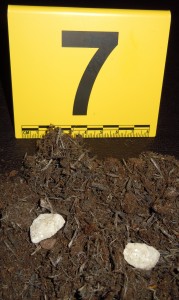 . ……………….
.
(9) BLOCKBUSTER BINGO QUIZ
Fun test of the children's knowledge of what they have learnt throughout the day. 
………………………………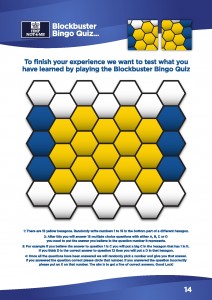 .
(10) THE HMP NOT-4-ME PLEDGE
We finish the day with our pledge, signpost to key agencies and ask any final questions. 
. …………………………….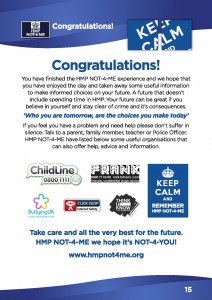 .
~~~~~~~~~~~~~~~~~~~~~~~~~~~~~~~~~~~~~~~~~~~~~~
(2) FREE SUMMER SCHOOL PACKAGE
         'We Do All The Work For You'
It is vital that every Year 6 child makes a smooth transition into Year 7 to continue their learning journey without any external negative barriers.
The biggest barrier to learning is disruptive, challenging and undesirable behaviour. Whether the pupils are displaying this behaviour or pupils are on the receiving end it can seriously affect literacy, numeracy and all areas of academic learning. The DFE Impact of Summer Schools Programme on Pupils stated that most pupils (61%) were worried about transferring to secondary school.
In order to help these transitioning students, we have developed a fully interactive, exciting workshop program that has proven to be a success over the past 4 years that is engaging, exciting and instils literacy and numeracy alongside community enterprise skills. The program provides every student with a unique /enriching experience whilst preparing them for their new academic journey.
The students will take part in a series of interactive workshops that will include crime scene investigation, HMP not 4 me, business enterprise, creative writing and multi-sport. It is important that children understand their social and criminal responsibilities and we administer this through our HMP NOT-4-ME programme in great detail in an engaging and fun way. In fact 91% of pupils described our summer activities as outstanding.
Our business enterprise programme has been inspired and delivered through interacting with the globally known entrepreneur Theo Pathitis. Children are creative and we discover that our business enterprise brings out thoughts and ideas that inspires them and ourselves. Utilising team work with their new year 7 pupils, imagination, creativity and passion they produce fantastic work. This inspires and brings out positive traits of confidence, self belief, determination and teamwork ready for their new academic term in September.
At the end of the 2 week program all students involved will have their very own CSI activity box and a newspaper article that they will have created which will evidence all of the work that they will have been involved in throughout summer school, including the chance for your school to have your very own newspaper printed and ready for your Year 6 open evening.
All of the activities are designed to raise awareness of social responsibility within the classroom that eradicates any fears that the pupils have and promotes a positive learning environment prior to starting in September.
We will administer the entire program from allocating the funding and providing relevant literature for your students prior to the summer school.
All staff are DBS checked and have been working within schools, the education sector and local communities delivering a cutting edge transitional Year 6 experiences for over 15 years.
If you are interested, then please don't hesitate to contact us to discuss this further.
~~~~~~~~~~~~~~~~~~~~~~~~~~~~~~~~~~~~~~~~~~~~~~
(3) THE MULTIPLE CLASS EXPERIENCE
We offer a day where we deliver the Prison Life Contemplation time (4) and Prison Cell Experience presentation (5) to 5 classes in the same day. This means each form group gets an hour each and learns about the stark realities of Prison through the Prison Cell tour and Prison Life Contemplation time DVD. We constantly hear parents and staff say "Cant you just take them and show them what a cell looks like". We dont need to take children anywhere. We bring the cell to you. You will not be dissapointed with the effect of this experience. We guarentee it!
~~~~~~~~~~~~~~~~~~~~~~~~~~~~~~~~~~~~~~~~~~~~~~
(4)THE CREATIVE WRITING DAY EXPERIENCE
In the whole School Assembly a scream is heard outside. A pre-picked teacher comes into the assembly looking nervous. They are arrested on suspicion of murder, handcuffed and taken away. Each class then takes it in turns to look at a pre-prepared crime scene. Then each class goes and has a look at our Replica Prison Cell with the teacher in the Cell. He desperately claims his innocence and asks each class to help him prove his innocence. Every class returns to their classroom and writes their own story of events of what they saw and what they think actually happened from different pieces of evidence they receive throughout the day. The whole School return to the assembly hall at the end of the end of the day to find out what actually happened! The children are intrigued, use creative thinking and come up with some fascinating stories.
~~~~~~~~~~~~~~~~~~~~~~~~~~~~~~~~~~~~~~~~~~~~~~
(5) FULL DAY CONTENT SECONDARY SCHOOL
(TBC)
~~~~~~~~~~~~~~~~~~~~~~~~~~~~~~~~~~~~~~~~~~~~~~
(6) YOUTH ORGANISATIONS/SPORTS CLUBS
We are available to visit Youth clubs, Scouts, Girl Guides, Youth Rugby Clubs and any other organisations.
We will visit with our Prison Cell and show the group what life would be like behind bars. In addition we will deliver a presentation on crime and consequences with emphasis on making good choices. Generally young people who attend these organisations/clubs are not at risk of ending up in HMP. Our approach is to make them aware how one small social error can have devastating prospects on their immediate and future lives. For example an error of judgement by stealing could render them ineligible to work in certain professions. Taking a banned or illegal substance can put an end to a promising career. We discuss a real life example of a promising 14 year old footballer/academic success who was peer pressured into cannabis ended up passing away from a heroin overdose at only 26 years of age! 
The session can be between 30minutes – 1 hour 30 minutes in duration.
~~~~~~~~~~~~~~~~~~~~~~~~~~~~~~~~~~~~~~~~~~~~~~
(7) PROBATION WORK 
We work with young offenders 10-25 to try and reintegrate them back into society. Raising aspirations, confidence, assertion and self belief are key themes we focus on. However first and foremost is empowering honesty, respect and trust. We understand young offenders have often had a difficult up bringing and are very challenging individuals. It takes a certain type of person to be able to emphasise with their problems, motivate them and have patience with their mistakes. We believe our founders skills, attributes and patience as a person along with his life experience are invaluable when working with young offenders.
Our founder was brought up in a council house, went to the lowest performing School in the district and has endured success, failure, depression and elation. After his mother and father split at only 11 years of age he was in a single parent family uncommonly living with his Dad. He achieved average GCSEs 4C and 1B being the only recognised grades out of the 10 subjects taken. He then achieved an overall distinction in Sports Science at College but failed his first year at Carnegie Leeds Metropolitan University. He went into a completely different year half way through their course to resit his failed units. Despite not knowing anyone, commuting rather than being a typical student to save money to be able to afford the course he passed with a 2:2. From 15 years of age he worked as an undertakers assistant and worked on building sites as a labourer throughout university. Amongst this he was also a clerical shelf stacker and motivator at a gym which he did for free to enable him to receive free membership to train. He passed all the tests to become a Policeman which he did for 10 years. He was a successful Schools Liaison Police Officer for 5 years helping to divert diverse young people away from crime and anti-social behaviour (Click here to see our founders previous extensive work educating young people).
He played semi professional football for 13 years and was the only person in the history of the Police Service to play for both the English Police Football team and Great Britain Police Rugby League Team. He is a supporting Actor on Coronation Street, appeared in their 50th anniversary live episode and has arrested Tyrone Dobbs. He has played against Manchster United, David Beckham and Paul Scholes, played in the Emmerdale Football team and taught a lesson in Kingston Jamaica and Jacksonville in America. However he describes his most satisfying moment in life as saving a young pupil from the brink of suicide and helping turn him into a positive young man. 
If you feel we have the skills, abilities and experience to help with Probation please contact us to arrange a meeting.
~~~~~~~~~~~~~~~~~~~~~~~~~~~~~~~~~~~~~~~~~~~~~~
(8) BIRTHDAY PARTY –

'

CSI

Prison Break'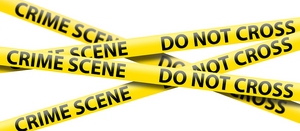 .
CSI PRISON BREAK is a truly unique, exciting and unforgettable birthday experience for your child and their friends. A convicted prisoner escapes from our jail cell and commits a crime in your house or external venue. A crime scene is discovered and we await the eager Crime Scene Investigators (Birthday guests). But who committed the crime? What about the Party?
.
.
Detective Chief Superintendant Crowther states "Look its like this… There is an escaped prisoner, a murderer, crime scene and there is an investigation that needs to be conducted. Cake and drinks have to wait I'm afraid! I don't know about you but Im gonna catch, lock them up and throw away the key.. But I need your help because there is too much to do alone. Get your forensic suits on, grab your CSI Box and lets do this…"
.

.
.
The Major Incident Room shows intense anticipation building as the birthday guests get kitted out in their white forensic CSI suit. Masks and gloves are put on as we don't want to contaminate the evidence.  DCS Crowther has given specific instructions how to find the killer. The Investigation recquires the group to;
Learn how to take fingerprints with professional Ink.

Learn how to dust to find fingerprints using professional CSI Magnetic Powder

Learn about Blood Splatter Analysis using Hollywood Blood

Investigate a real life Prison Cell

Investigate the Crime Scene, Evidence and Secret UV Messages

Investigate & Seize vital evidence to find which escaped prisoner is the Killer!
This experience is great because it works equally as well for mixed or same sex kids parties as every child likes searching for clues and being a detective. The Birthday guests work on their Investigation sheet (click to open) to gather evidence and work out the killer. This becomes their CSI certificate from the experience which is a great memento of a fantastic Birthday Party!! There is even a space to send them a picture of themselves in the CSI Forensic Suit to attach after. The killer is one of the adult guests chosen before the party starts. Once the children have worked out the killer, the birthday child arrests and handcuffs them and puts them back in the Prison Cell, where they belong to big cheers from the party!
The Birthday Party Includes;
(1) CSI Prison Invitations to download (Press to open Invitations – 3 per A4 Sheet) (2) A real life Prison Cell and B Wing brought to your door in a Mercedes Van. (3) CSI Crime Scene In your House or your Hired Venue. (4) CSI Investigation and Evidence Certificate to complete (Press to open Certificate) (5) CSI White Forensic Suit (Every Child to keep) (6) CSI VIP Party Boxes (Every Child to keep) (7) Professional entertainers with over 10 years experience of working with children
CSI VIP Party Boxes
Party bags are hard work and expensive. We take care of this included in our price. Our CSI VIP Party Boxes are far more extensive than any other we have seen for a similar function. The kids will leave your child's birthday experience with an abundance of CSI goodies including;
  (1) Forensic Suit (2) Forensic Gloves (3) Forensic Mask (4) UV Pen Light (Secret Ink and Ultra Violet Light reveals message) (5) Fingerprint Tub (6) Fingerprint Dust (Inside Tub) (7) Test Tube (8) Hollywood Blood (Inside Test Tube) (9) Clear Evidence Bag x 2 (5x7cm) (10) Cotton Buds to retrieve DNA (11) Tweezers (12) Pippette (13) Notepad (14) CSI Paper Box to personalise  

Cost
The Cost of the experience is £225 for the Birthday Child and 10 other children. Every additional Child is £7. This includes use of the Prison Cell Van, Crime Scene set up, CSI Activities conducted by us, Birthday certificates and Party Boxes filled with the items mentioned above. You will Incur no travelling costs within a 20 mile round trip. Each additional mile after this is charged at 55p per mile.
Good quality children's entertainers are not cheap and cost between £150 – £300 for two hours without party bags. We feel are experience is not only unique but good value for money considering the experience and gifts received.
Timescales
We will arrive 30 minutes before the children arrive to set up the Crime Scene and park the Prison Cell Van appropriately. The activities lasts 1 hour 30 minutes (This can sometimes run over due to excitement at no extra cost). Packing up takes approximately 15-20 minutes.
Bookings
Please Book early to avoid disappointment. We can only undertake one booking per weekday evening and one morning and one afternoon session per weekend day. When booking please state child's name, age, how many birthday guests (children), contact number and the location you would like us to attend.  You can book by calling 07747168024 or email enquiries@hmpnot4me.org

~~~~~~~~~~~~~~~~~~~~~~~~~~~~~~~~~~~~~~~~~~~~~~
See Price & Booking for details of how much every experience costs.
'Believe and Achieve'
.